YOUNG TEXANS CIVIC ENGAGEMENT
For over 35 years, HB210 mandates Texas school districts to hold civic engagement programs twice a year on campus, many don't do it. That's where Este Poder comes in.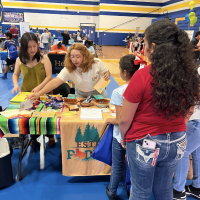 Este Poder is establishing partnerships with East Texas school districts to ensure they have the resources they need to fulfill this duty and equip young people with the tools they need to become civically engaged.
We also regularly organize Voter Registration events and promote a culture of civic engagement in rural colleges and universities.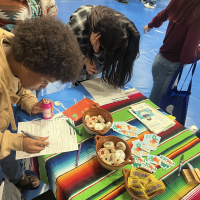 Currently we have partnerships with the following East Texas High Schools:
We are committed to identifying and addressing challenges faced by our community, that's why we strive to meet our communities where they are and communicate with them in the language they're most comfortable with. Our approach includes a range of strategies:
Partnering with local churches
Monthly voter registration events
Participation in community events
Door-to-door canvassing