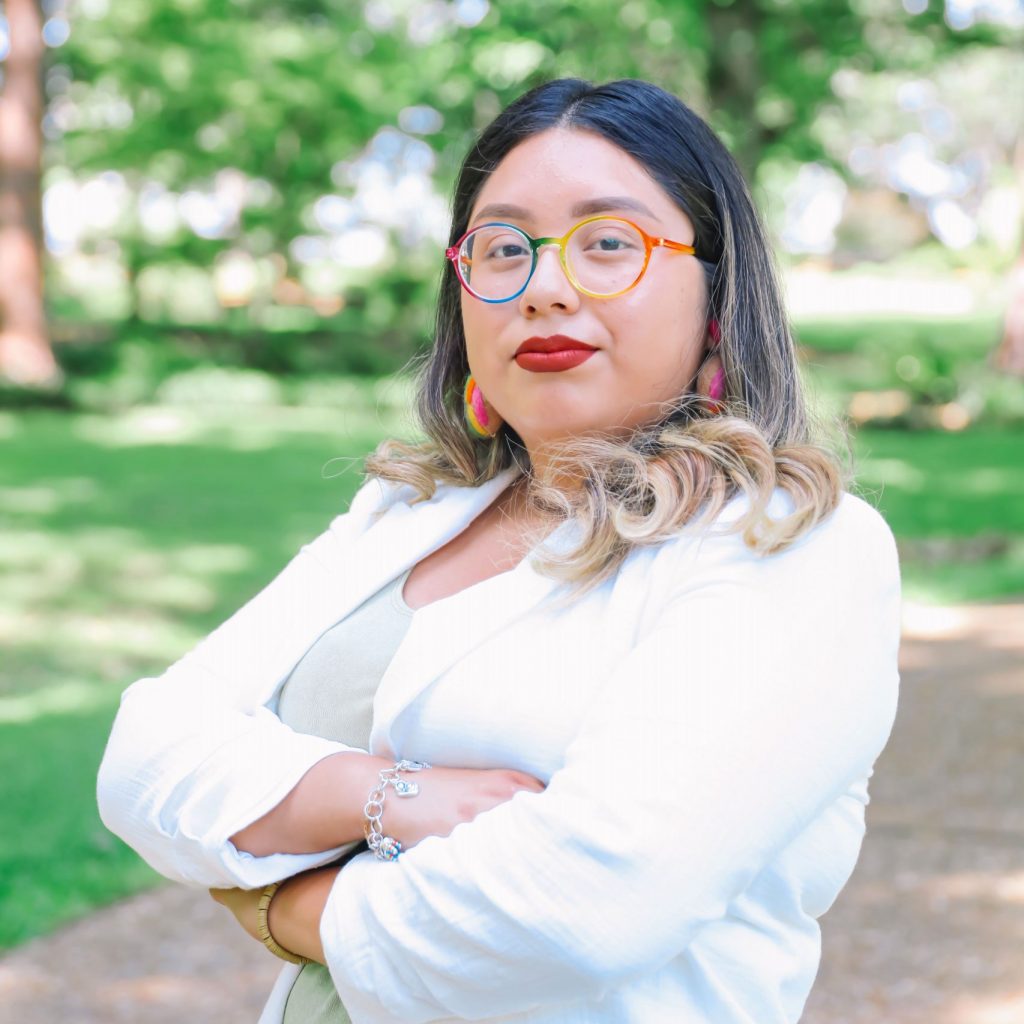 Co-Fouder/Co-Executive Director of Programs & Communications
Pronouns: She/Her/Ella
Emily is a first-generation college graduate from the University of Texas at Tyler. She was born and raised in Tyler, Texas where she resides with her two kids. She is the co-founder and co-Executive Director of Este Poder and strives to help rural communities seek their political potential that has been hidden and overshadowed for years. Emily will continue to fight for a representation and future that all communities deserve. In her free time, Emily likes to explore new places, foods, music and buy new plants. 
Emily es recién graduada de primera generación de la Universidad de Texas en Tyler. Emily es nativa de Tyler, Texas donde vive con su esposo y dos hijos y es la cofundadora y Co directora ejecutiva de Este Poder, donde busca encontrar el poder en la política que ha sido ensombrecido por años. Emily continuará luchando por la representación y futuro que todas las comunidades merecen. En su tiempo libre, a Emily le gusta explorar nuevos lugares, comida, música y comprar nuevas plantas.